Category: Business Insights / E-Commerce
Which Magento Version is Right for My Business?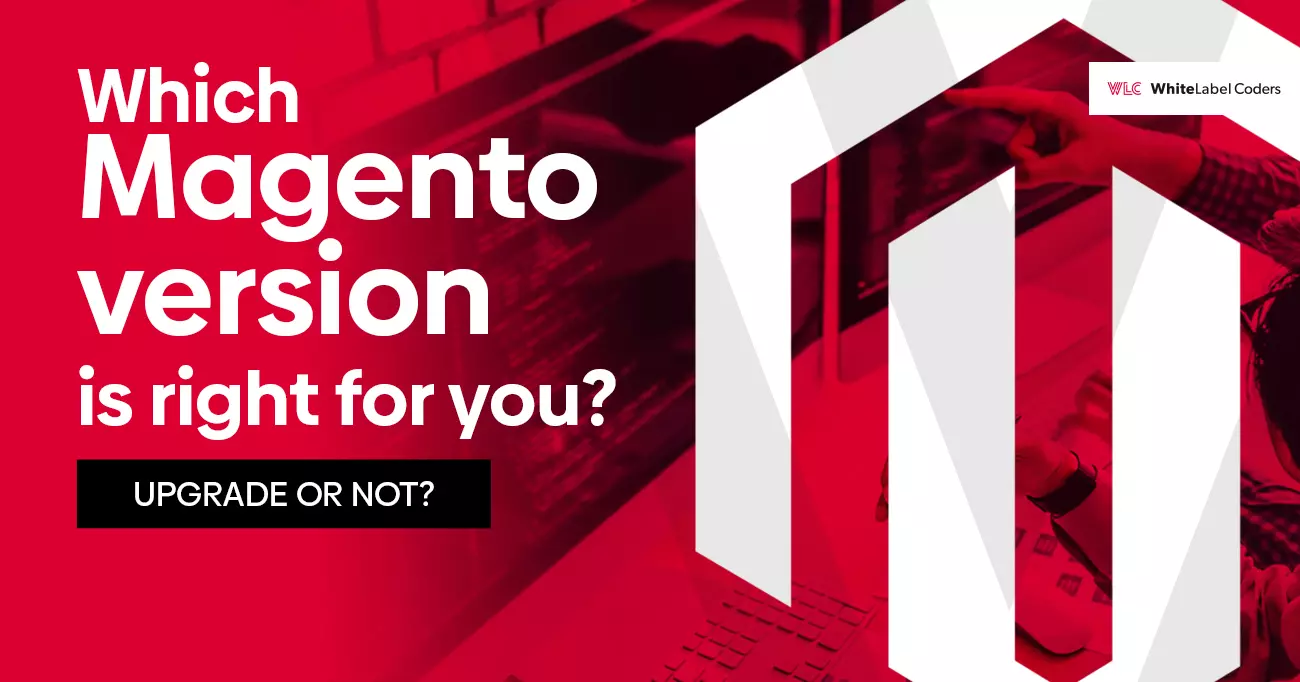 Currently, e-commerce companies considering the possibility of upgrading to their Magento 1 platform to Magneto 2, are taking a step in the right direction and gaining an advantage over the competition. Magento is rapidly solidifying it's placed in the e-commerce market, with about 30% of all e-stores operating on a Magento platform, according to aheadworks.com, and their popularity is growing. Rapid changes in technology have not overlooked this industry, and the need for platform development is an inevitable truth.
It's time for a change – do not let the competition pass you by
Sooner or later, Magento 1 will lose the ability to take advantage of the new modules and functionalities that grow your revenue. If you don't plan and budget with the vision of adapting to changes in technology, the professional businesses that are shifting onto a Magento 2 platform will leave you behind. Migrating on to a new platform takes foresight in order to stay one step ahead in this industry.
The first to start the process has a leg up on the competition. As their competitors are stuck in the development stage, their business is moving forward, growing revenue and gathering a valuable share of the market.
According to licensing, Magento's technical department is required to inform customers about their plans to shelve the Magento 1 platform 18-months in advance, with support expected to last until June of 2020. However, waiting for notice of the day Magento 1 becomes outdated does not stop the market from continuing to innovate, it only delays the planning, budgeting and decision making processes involved in migrating to the new platform.
With the loss of support, Magento 1 becomes dangerously vulnerable to hacking, as security updates (patches) will no longer be offered. This lack of support also means the loss of access to the new functionalities and competitive options which drive the market, significantly burdening your business.
Upgrade to Magento 2 and experience it's benefits today
The Magento 2 software has a completely different architecture, which lends to your business flexibility and opportunity that the older platform cannot. With this migration, we are not talking about just an update, but actual changes which improve the speeds of your online shop and simplifies your purchasing process. Database scalability has been optimized to handle even heavier traffic. The administration panel has a brighter, simpler and more intuitive design.
And most importantly, solutions for the mobile version have been prioritized along with an omnichannel strategy, allowing for both online and offline purchasing.
The transition from Magento 1 to Magento 2 is not just a simple migration, it's the creation of e-commerce functionality based on a new solution requiring a series of activities, such as analyzing the key functionalities to be implemented in Magento 2.
Technical change or redefinition of a business?
Whether your business needs to change it's platform for technical reasons or just because of new market trends, it's worth asking if I have the right team of developers for this process, a ready plan, a budget, and whether my business needs to be redefined.
It's worth confirming the strategy of e-commerce activities before the migration process takes place, this way the reconstruction of the online store also implements the business strategy. This migration is a process which permits the introduction of corrections and new solutions, also allowing you to create a newer, better and safer store. It's also worth remembering the client in this entire process, take proper care of them, in the end, it's they who will interact with the site and determine their customer loyalty.