Hire WordPress Developers
Hire our trusted WordPress developers and have a ready to go team with specialized skills. With our developers you can expand your existing team or build a new one.

Hire a Junior WordPress Developer
Developer skills:
Basic WordPress skills
HTML5, CSS3
Plugins setup
Creating sites with page builders
HIRE DEVELOPER
Hire a Middle WordPress Developer
Developer skills:
Experience: 3-5 years
PHP / JavaScript / jQuery
Boostrap / SCSS / GIT
Plugins customization
WooCommerce setup
HIRE DEVELOPER
Hire a Senior WordPress Developer
Developer skills:
Experience: 6+ years
PHP / MySQL / Javascript / jQuery /
Boostrap / SCSS / GIT
Custom plugins
Advanced WooCommerce customizations
Rest API integrations
HIRE DEVELOPER
SIMPLE HIRING PROCESS
We make it simple for you.
INQUIRY
Send us your inquiry and we will contact you
INTERVIEW
A dedicated developer is assigned to you
GET STARTED
When you are satisfied with the result we proceed to cooperation agreement. The project is on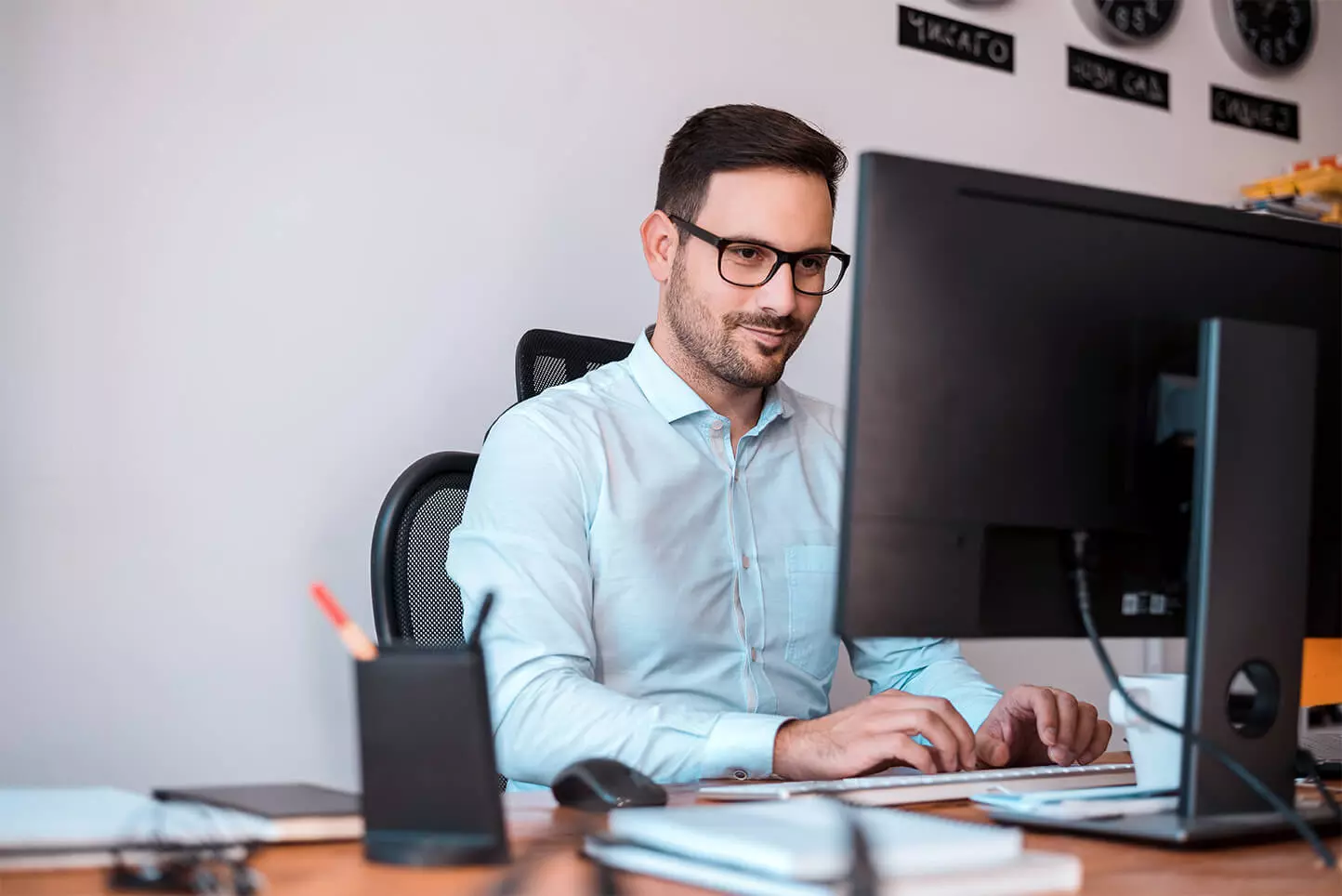 Let's talk about your WordPress project!
Do you have an exciting strategic project coming up that you would like to talk about?
Hire WordPress developers
---
When your project is developing quickly, you need more resources to meet your business objectives up to speed. However, finding developers who both have the required knowledge and skills and fit the team is a very daunting task. This is what the staff augmentation model has been created for. It has become a buzzword in the IT market and staff augmentation services have recently become more and more popular. Do you want to know what team augmentation means when compared to an in-house team? Let's dive deeper into how to hire the best developers for your software development process!
WordPress development vs web development
---
Usually, when a business is growing rapidly, at some point you need to choose between custom web development and WordPress development. Your decision may be based on your budget, the size and needs of your business, as well as the functionality needed.
As you can see, a completely custom site has multiple advantages – you can have complete design flexibility, show your commitment to quality, and gain the timeless appeal of the original design. However, more and more companies decide to choose WordPress development services. WordPress enables developers to handle proper installation, create a site architecture that is easy to navigate, and use plugins to customize the site with the themes developed for you. Also, the WordPress content management system allows for easy and quick updates and changes you can make to your website.
How is a WordPress developer different from a web developer?
---
A web developer is a very broad term to describe a person who codes websites regardless of the used techniques, programming languages, and tools. On the other hand, WordPress experts are web developers who specialize in creating websites using the WordPress platform. WP programmers' duties involve both front-end and back-end development, using multiple programming languages and techniques. The WordPress jobs include:
Developing and maintaining websites based on WordPress.
From the client-side perspective, building clean web pages, responsive design, bootstrap, UI/UX design (yes, developers and designers cooperate).
From the server-side perspective, creating secure plugins and themes, WP core functions, and custom post types.
Using front-end programming languages: HTML, JavaScript, CSS, jQuery.
Using PHP as the main back-end programming language.
Using databases: MySQL, MariaDB.
Is hiring WordPress developers difficult?
---
Hiring WordPress developers may be a very challenging task, especially if you have a growing business. You cannot exceed the budget, you have strict project requirements and the planned roadmap, and of course, your goal is to satisfy customers' needs. If you decide to hire WordPress developer, these tips will make the entire process much easier:
Prepare a detailed outline of your project – this will help you decide what skills your remote WordPress developers should have to support you in creating WordPress websites. While creating the plan, go through planning, research, design ideas, design development, implementation, and maintenance.
Create a WordPress job description to start the hiring process.
Start verifying applications but remember – the resume isn't enough. Conduct a background check and review the candidates' portfolios.
Take language and personality tests and verify candidates' problem-solving ability. You need to be sure collaboration will be seamless. Creativity and communication ability are also crucial.
Go for a paid trial task period if needed.
What is staff augmentation?
---
WordPress Staff augmentation is an outsourcing strategy. It allows organizations to fill specific roles to achieve business goals. Outsourced experts work remotely as part of your web development or WordPress development team. Staff augmentation complements your existing team with specific talents. It enhances business capabilities or fills the talent gaps in your organization. The cost of staffing usually depends on project scope and workload.
How does staff augmentation work?
---
Whenever your team doesn't include the experienced WordPress specialists you need, you can establish a collaboration with a staff augmentation company that specializes in WordPress development services. You specify your needs, and the company starts looking for perfect candidates. At any stage, you have full control. You can also interview the chosen WordPress experts and sign a contract with them if selected. You save time but still, you have access to an excellent talent pool.
Staff augmentation, outsourcing, dedicated team – how are they different?
---
Although all these terms describe situations where you hire experienced developers to create WordPress websites, there are important differences between them. In fact, each mode means something else.
Staff augmentation
Staff augmentation, as already explained, is hiring WordPress developers on demand. No matter if you need to create a custom WordPress website, write a new WordPress theme, or build a platform in the WordPress content management system, you can easily hire remote WordPress developers at any point in your project's life cycle. Usually, companies use staff augmentation services to fill the competency gaps within the organization or to speed up project delivery to make the time-to-market shorter. Staff augmentation allows you to access talent with multiple or additional skills that cover all the project's stages.
Outsourcing
Project outsourcing is an approach where you delegate the entire responsibility for your WordPress development project to an external agency. In some cases, you can only outsource a specific part of the project, but the point is that the agency takes over control and reports the progress to you on a regular basis.
Dedicated team
A dedicated WordPress team is a practice that refers to the long-term collaboration between you and an external team (a service provider). All members of the team are working exclusively for you, just like your in-house team. You get a team of professional developers selected specifically for your business objectives. However, you don't have to bother about the HR stuff, administrative issues, tax, and social benefits. Instead, you can fully focus on more high-level business issues while your dedicated team of remote WordPress developers does the rest. Usually, such a type of collaboration stands on par with the fixed price and time and material models. The dedicated team model is well-suited for long-term projects, but of course, it all depends on your company's preferences.
Where can I hire a top developer?
---
There are many sources to find and hire WordPress developers. However, if you decide to look for WordPress experts on your own, make sure you only browse the trusted sources. If you are looking for an agency that will help you recruit the best talents, there are many agency directories you can check to make sure the agency you want to start collaborating with, is reliable and successful. There are also agencies entirely focused on hiring WordPress developers only. You can also scan platforms like WordPress Jobs – the official WordPress jobs listing page with only WP-related offers that make it onto the board. Jobs include a wide variety of categories, starting from development, and ending at WordPress plugin development or migrations. If you're into IT publications, you probably know Smashing Magazine – a high-quality web development platform. They also run Smashing Jobs with dozens of available freelance WordPress developers. However, when it comes to freelance platforms, it takes time to truly verify candidates' hands-on experience and skills. At WhiteLabelCoders, we have a sharp eye for WordPress talents. We'll be happy to show you how we work.
Why should you go for staff augmentation?
---
When it comes to WordPress development, staff augmentation has multiple advantages you should consider. These are the most important ones:
You gain access to high-quality IT professionals – this is the biggest benefit of IT staff augmentation. Staff augmentation provides you with an edge over your competitors by adding new professional knowledge and approach to your operational framework.
Staff augmentation increases the level of productivity within an organization. Remote WordPress developers are 100% focused on a single project, in contrast to e.g. an outsourcing team that can manage several projects at once.
Your company becomes more flexible as you gain talents with various skills. Also, the talent pool is big enough to replace developers if needed. You can easily scale the team up and down. 
You achieve faster project ramp-up. Briefly speaking, you can expedite your hiring processes and hit the ground running – recruitment may be time-consuming. It takes weeks or months to find the right people. Thanks to staff augmentation, you can speed up the product launch.
Staff augmentation is cost-efficient. You don't have to worry about HR and administrative costs like office space and workstations. Staff augmentation charges hourly, including hardware expenses, software, office rent, training, etc.
You have full control over quality. You shop around for individuals who can fill your exact needs and put the best people in a room. At any stage of the process, you can monitor the progress and quality.
It's transparent. Such a model allows for direct communication with your remote WordPress developers. They integrate seamlessly with your existing team. 
Such a model speeds up the growth of your business. You can expand your operations on trial with no investment loss or risk of failure or full workforce.
You don't have to worry about administrative tasks like the need to find, interview, and onboard new employees. A staff augmentation service provider will address such responsibilities, allowing you to focus on your core business instead of paperwork.
---
---