Category: E-Commerce / WooCommerce / WordPress
Can WordPress be used for e-commerce?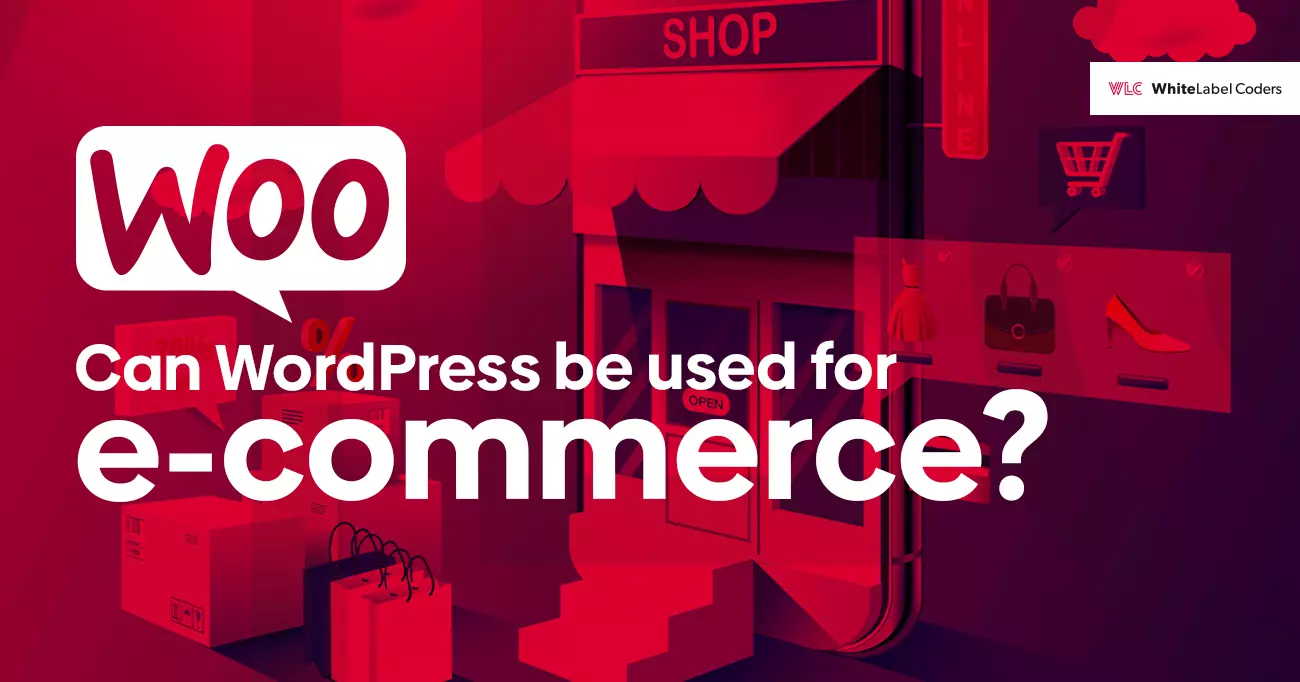 What is the success story behind many online businesses? Why do some of them flourish, gaining new customers and expanding year by year, while others just bite the dust? In fact, success in e-commerce is often the result of a combination of a well-thought-out business strategy, great products, a user-friendly shop interface with high-quality product pages. Even though creating a great web store might take some time, if you do it really well, it dramatically improves your chances of outperforming the competition and excelling in sales.
What for many may come as a surprise, the great way to build a fully functional and elegant web-shop is WordPress. Although WordPress was originally designed to make it easier to create online blogs, its technology has improved over the years. Nowadays, WordPress is a full-fledged content management system that can be used to develop great websites and e-commerce shops. This change largely came due to a great range of third-party WordPress plugins. They are capable of adding many tools and functions useful for your success in online sales.
How to build an e-commerce website with WordPress?
Every year, there are more and more options available for building an online store. Long gone are the times when you were required to have great programming experience and a lot of time to do so. Now there are countless solutions that can help you build your webshop in no time and without technical knowledge. You can choose SaaS (Software as a Service) platforms like Shopify. Flexible and scalable e-commerce platforms like Magento. You can create your own fully functional online store with WordPress and its powerful themes and plugins.
It is something magical that thanks to a handy little plugin to what was at first intended as a blog platform you can sell your own products online to make money. What is even more outstanding, WordPress e-commerce plugins and themes not only offer the same features or functionalities as SaaS products, but you also get excellent support, friendly online communities, and access to the world's easiest content management system. Moreover, they are available through WordPress plugin repository, where you can see their ratings and user reviews.
Plugins for WordPress e-commerce
Basically, WordPress plugins are quite complex pieces of a code that can be added to your website in just a few clicks. They do not require you to program any functions yourself. Let us be clear, plugins are the easiest way to create web-shops for different products, embed virtual shopping carts, and install a secure and reliable payment system that allows your e-shop to process payments and match them up with the products purchased via your webpage. All these advanced functions can be quickly and seamlessly added to your WordPress web-shop.
The main functionalities the WordPress e-commerce plugins add to your website are:
customization of the product pages,
payment gateways,
additional functions for shopping carts and checkouts,
integration of shipping carriers with online shops,
search engines and product filters,
navigation improvements,
integration with tax software,
partner and affiliate programs,
loyalty and membership programs for retail customers,
SEO tools to avoid duplicate content,
Google Analytics tracking and tags remarketing,
and many, many more.
For years, Woo Commerce plugin for WordPress remains among the best and most popular. WooCommerce by Automattic is a free e-commerce plugin that integrates seamlessly with WordPress. Not only does it offer functionalities, versatility, and ease of use, but also has a thriving online community. As a result, the WooCommerce platform provides all the features necessary to be an optimization-friendly. It is a reliable solution that helps start-ups, new businesses and online shops to manage online activities and sales growth.
In fact, many SEO experts claim that WooCommerce is the best user-friendly platform ever created. It automates the deletion of duplicate content, which is a significant problem often encountered in SEO. Searching through the WordPress plugin repository, you will also notice many additional WooCommerce functionalities. They include solutions such as PayPal and Amazon payments, Mailchimp for marketing automation, tracking tools, or multilingual add-ons. Using them, you can easily build an outstanding WordPress-based e-commerce website.
WordPress themes for blogs and e-commerce
Themes are an essential part of every website and web-shop, as they are the first thing every reader and customer sees when accessing the website or a shop. Basically, WordPress themes are the element that decides on the way your webpage looks and behaves on different devices. There are so many to choose from – free of charge or premium, simple or versatile. WordPress or third-party themes. Easy to integrate and top-notch. You can really be very specific about all your needs and wishes and pick from a variety of options.
WordPress Themes
One great way to ensure the customer will come back to your e-shop is to use a theme in style suitable with your product range. Lots of WordPress themes offer wide customization options, but the one great for a barbershop may not be ideal for your summer clothing e-store. What is more, let's remember that free themes will never have the same functionalities as the premium ones. They are great for smaller web-shops and blogs, but owners of larger e-commerce businesses looking for faster growth will almost always need a premium WordPress theme.
WordPress Plugins
Currently, WordPress can be used to develop and manage any website, including e-commerce. Furthermore, with WordPress you can not only create an online shop, but also have detailed control over its performance and manage the product range easily. Likewise, it is important that WordPress offers a possibility to combine your online shop with blogs, portfolios, corporate pages, etc. There are thousands of WordPress plugins, themes, tools, functionalities, and integrations with plenty of modern online services available through its online repository.
Those solutions are easy to integrate with your web shop and to use. What is important, they are compatible with almost any WordPress' based service, platform or function, giving you a great opportunity to expand your existing platform with e-commerce. And there are free, premium and affordable-premium options everywhere. So, thanks to the wide variety of tools and options, you can utilize their functionalities regardless of the budget. Should you have problems with what to choose, a WordPress e-commerce agency will be a good partner for you.
Let's talk about your WordPress project! Do you have an exciting strategic project coming up that you would like to talk about? Give as a shout.