Category: WordPress
Best WordPress Security Plugins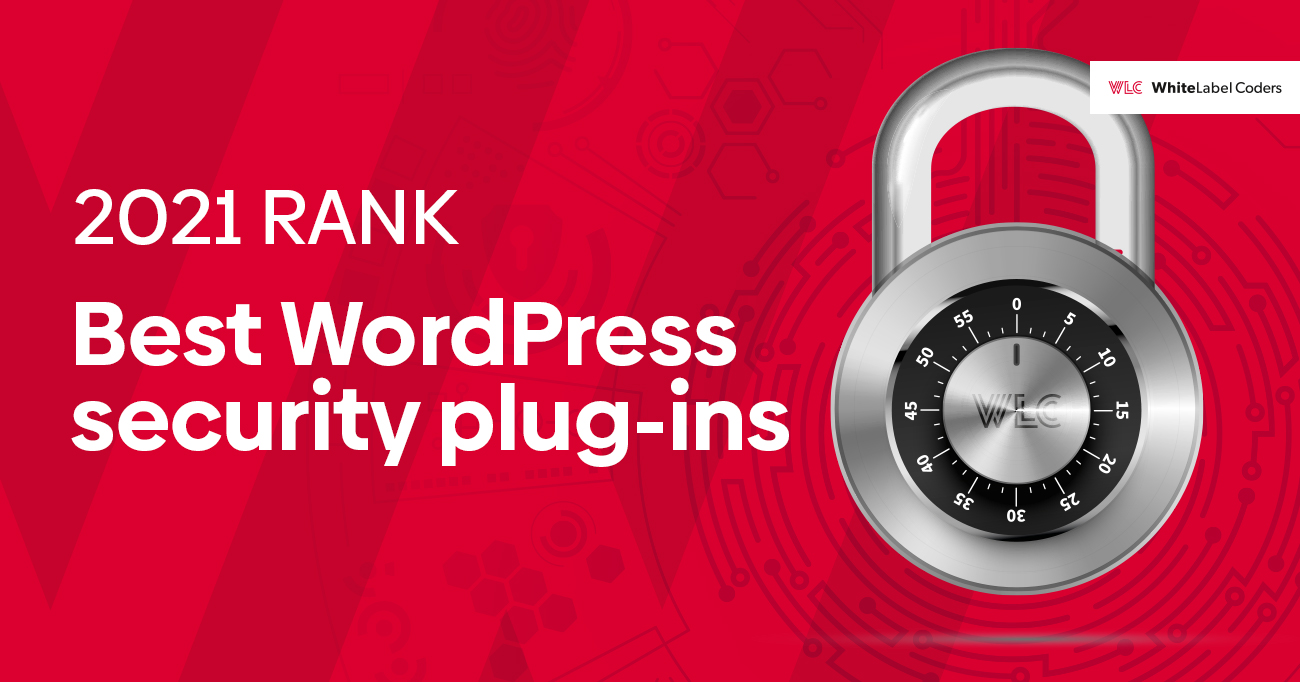 Every minute, there are 90,000 attacks on WordPress websites. And if attackers are happy enough to break security, they can perform any malicious actions, for example, scam customers of the site. Which WordPress security plugin is best for you?
Below is a brief description of the three best and most popular WordPress security plugins:
iThemes Security,
Wordfence,
Sucuri.
We write what to do in case of a security breach in: My WordPress website has been hacked. What should I do?
iThemes Security
Usually we use only one security plugin. And that is iThemes Security. The plugin blocks more than 40 types of security vulnerabilities and is a very good starting point for establishing a website's security.
It comes in two versions: pro and free. Both are available here. Right now, iThemes Security has been downloaded and installed by more than 900,000 users.
The free version of iThemes Security protects the WordPress website from many malicious activities with a wide range of security measures and options: from brute force attack protection to data masking. The plugin enforces the use of strong passwords and blocks users after too many failed login attempts, which helps keep bots off the site.
The free iThemes Security version:
verifies and reports website security,
protects against brute force attacks,
limits login attempts; including bot blacklist and banning too many attempts to access WP dashboard, thanks to control over the number of failed logins, including lock out time,
enables configuration of email notifications about e.g. changes to files or a database copy,
restricts the access to the plugin to selected groups of users,
enforces strong passwords and unique nicknames,
Away Mode enables setting the time of inaccessibility of WP dashboard, e.g. if you don't add content at night,
verifies blocked addresses and allows user to add the new ones,
enables database backups and also schedule backups. Backup can be stored locally, emailed, or both stored and emailed,
detects and alerts about changes to files with/without specified extensions,
verifies access rights to files and folders,
enables setting the options of Local Brute Force Protection and Network Brute Force Protection,
enables configuration of password rules for all users,
enforces SSL (Secure Socket Layer) protocol,
enables quick change to the WordPress salts,
enables changing the "wp-content" folder path where templates, plugins, and the uploads folder are stored,
allows changing the default WordPress database table prefix "wp_",
enables making the WP admin dashboard inaccessible by assigning a custom URL for that dashboard.
The pro iThemes Security version:
scans the website for security issues and reports problems found,
reCAPTCHA bot detector,
settings import / export,
enables two-factor authentication to increases login security,
verifies user security and informs what should be done to increase it in the case of weak security,
stores user's login history,
enables configuration of automatic updates of WordPress, plugins, and themes.
The iThemes Security plugin is great for preventative measures. It also provides partial spam protection and malware cleaning.
Wordfence
It is a plugin with more than 2 million users. Wordfence offers Real Time threat protection, including against brute force attacks. It provides also a built-in web application firewall and security scanning with more than 44,000 known malware signatures, as well as login security.
The plugin keeps an eye on the extended network of users to detect IP of attackers and block it on all websites with Wordfence installed.
Wordfence features:
scans the public configuration of the website,
scans the entire website, log files, posts, and comments for known WordPress security threats,
enables the use of the Real-Time Monitoring with Threat Defence feed,
has a firewall to block brute force attacks and a site-wide firewall to protect the website from common threats,
blocks malicious IP addresses of individual users or entire networks of attackers,
uses a two-factor authentication tool (mobile phones),
enforces strong passwords,
monitors unauthorized DNS changes,
monitors live traffic including IP, hostname, and browser,
repairs hacked files,
enables configuration of security settings.
The Wordfence plugin requires more advanced knowledge and technical skills than other WordPress security plugins. That's not necessarily a bad thing, but users will have to dig through Wordfence's documentation to understand how the plugin works.
But while paying users have immediate access to customer support, other customers have to wait to get any support.
Sucuri
Sucuri provides an easy-to-set-up firewall that blocks DDoS, brute force attacks, SQL injections, RFU, RCE, XSS, and many other automated attacks. It also alerts website owner in case of an attack. However, the user needs a free API key to start the malware scanner.
Users under the Pro and Business plans also get an SSL certificate.
Sucuri features:
detects changes in DNS, WHOIS, and SSL certificates and alerts the user in case of a breach,
uses smart signatures that increase the malware detection accuracy and reduce the rate of false alerts,
provides web-specific malware removal,
uses email, SMS, Slack, RSS, and any email solution to alert the user,
mitigates DDoS and blocks brute force attacks,
prevents zero-day exploits,
ensures that you are using the latest versions of WordPress and PHP,
protects the uploads folders and changes the database table prefix,
restricts access to the "wp-includes" and "wp-content" folders,
if needed, restores the website quickly with integrated backup solution,
provides brand reputation and blacklist monitoring; helps to remove the website from Google Safe Browsing, Bitdefender, Norton, blacklists, etc.
Sucuri is very popular plugin but expensive at the same time. It can also be a little bit complex for the new users.
Sometimes, users give up on the WordPress security plugin when they find it hard to maintain, which exposes the website to security threats. Installing a security plugin is a necessary step in taking responsibility as an aware WordPress community member.
There are of course many other security measures that can be taken. But think twice before installing an additional firewall or a Captcha plugin, as your security plugin may already provide these features.
Therefore, when choosing a security plugin, install the one that is suitable for you and your website, so that you can have a worry-free online presence.
We offer complete servicing of WordPress based websites and shops.