Category: E-Commerce / WooCommerce / WordPress
Top 6 solutions for the Booking platform – WordPress best booking plugins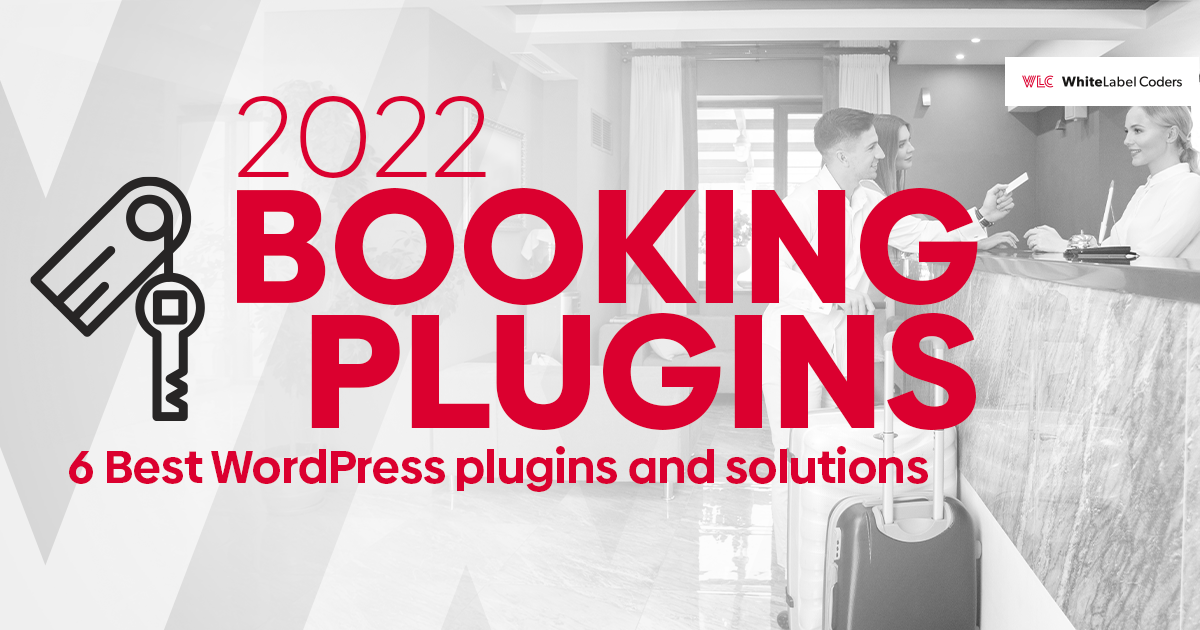 WordPress booking plugins
They are a terrific way to arrange meetings or book hotel rooms through your website. Regardless of the type of business you run, whether it is a hotel, gym, or restaurant, your company gains the ability to show customers available time slots, select the desired services, or even payment options. The best available plugins offer a clear and easy-to-implement calendar showing free meeting dates, allow you to send SMS and e-mail notifications, set price promotions, or integrate with the Google calendar.
From this article, you will find out more about six of the best booking plugins that can help you improve your business:
WooCommerce Bookings
Bookings for WooCommerce
WordPress Appointment Booking Plugin
Amelia – Events & Appointments Booking Calendar
WordPress Online Booking and Scheduling Plugin – Bookly
Booking Calendar
---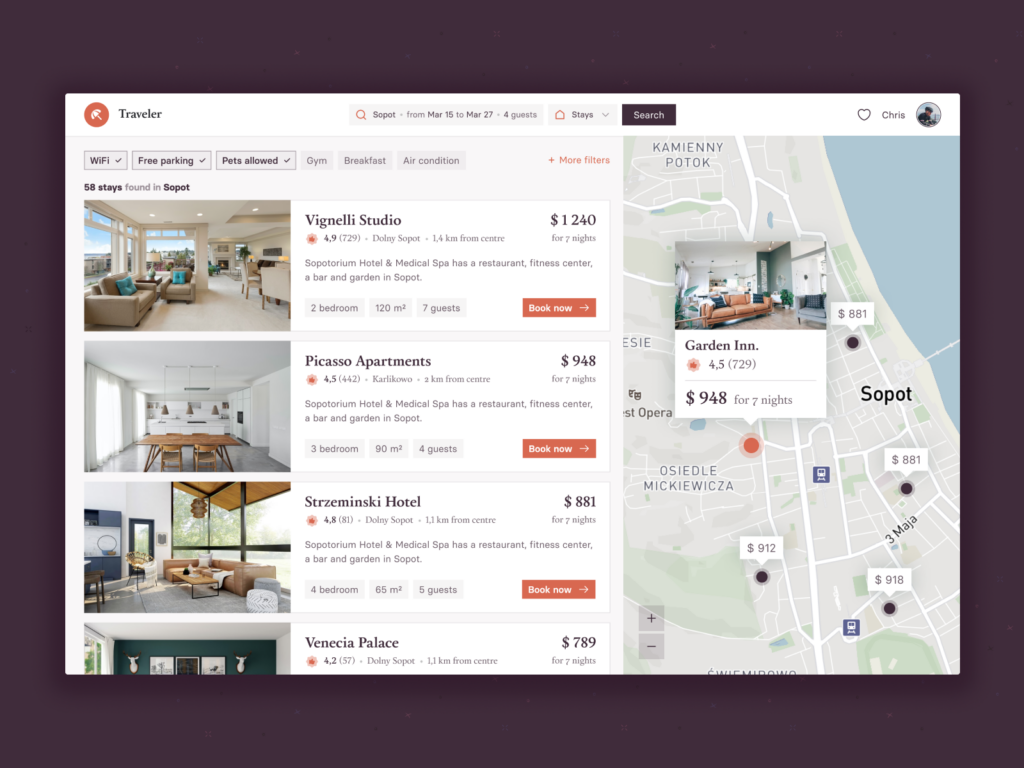 ---
WooCommerce Bookings
This paid WooCommerce module ($249.00 per year) allows you to easily book a meeting with the calendar. Each reservation made in the system becomes a WooCommerce product. A clear and functional control panel makes it possible for you to configure various booking products and define crucial details such as the minimum and maximum number of participants. You can also use it to introduce variable prices, offering discounts for early birds, groups, or children and higher prices on weekends. You can also synchronize WooCommerce Bookings with Google Calendar.
The most prominent features of this booking plugin are:
a possibility to set fixed days for meetings or let users choose a convenient time,
slot limitation, with the maximum and minimum duration of the visit,
excluding days and slots of your choice,
possibility to arrange the booking date in days, hours, and even minutes,
alignment of the booking is in the customer's time zone,
option to automatically send confirmation emails to the user.
Bookings for WooCommerce
The Bookings for WooCommerce plugin was created by the Plugin Republic. In the basic version for one website, it costs only $59 + VAT per year (or $149 for a lifetime license). The plugin's features can be used for many types of rentals, such as property rentals, holiday rentals, or room rentals. The plugin adds a new product type to WooCommerce called "Booking."
In the control panel of the booking plugin, you can define many booking details such as:
unit of time used, e.g., day, night, or week,
the minimum and maximum number of days available for booking,
period between two bookings by one user,
how to calculate the cost, e.g., per day, night, week, or hour,
the possibility of changing the price during peak occupancy,
dates not available for booking,
limiting the available start and end dates of the reservation to certain days,
discounts for specific days or a specific user.
Bookings for WooCommerce allows you to book via the form added on the product page with the check-in and check-out dates. After purchase, the user receives an e-mail notification. You can integrate the plugin with many other Plugin Republic products, such as Bicycle hire, Facilities hire, or Extra Towel plugin.
WordPress Appointment Booking Plugin
The WordPress Appointment Booking Plugin is available in three variants: $99 for a single-page license, $149 for a 5-page version, and $259 for a maximum of 25 pages. You can fully integrate the plugin with Google Calendar, WooCommerce, and WordPress. Meetings arranged by the users are WooCommerce products and WordPress posts. This booking platform plugin offers a simple installation process. It requires no technical knowledge, but thanks to the integration with REST API it is a really powerful tool.
The key features of the WordPress Appointment Booking Plugin are:
ability to add custom fields such as checkboxes, options, or inputs,
synchronization of Google Events with the meeting calendar,
option to enable custom rules for any product,
availability of each meeting that can be individually prioritized or set globally for product or personnel,
the ability to change the number of slots available for booking depending on how busy you are,
option to set different prices depending on the day and time,
setting discounts for the users or depending on time,
the ability to embed the plugin as a single page or a shortcut in blocks, posts, etc.,
multiple languages and currency support.
Amelia – Events & Appointments Booking Calendar
Amelia – Events & Appointments Booking Calendar is a plugin with numerous functions for managing appointments and events. You can use it in various industries, such as a barbershop, gyms, or beauty salons. After the intuitive, no-expert installation is complete, you can configure the plugin by adding users, events, and meetings to your calendar. Thanks to the clear interface, no programming skills are required. Importantly, however, you can fully integrate the plugin with the store's functionalities and WordPress API.
The most important features of the Amelia booking platform plugin:
native integration of WooCommerce payments and taxes,
flexible planning of working hours and breaks,
option to set special days with different working hours,
possibility to arrange daily, weekly, and monthly meetings for returning customers,
integration with Zoom and Google Meet,
two-way synchronization with the Google calendar,
creating non-standard events for conferences, classes, or meetings,
gateway to integrate email notifications such as SMTP, PHP sendmail, or Mailgun.
WordPress Online Booking and Scheduling Plugin – Bookly
Bookly WordPress plugin comes in two versions: paid and free. The former allows you to purchase additional modules for invoices, multisite, ratings, or Stripe Payment Integration. After the plugin installation is completed, you need to define the administrator and plan the first service. By adding a shortcode to a page or post, you can easily start scheduling appointments using the intuitive wizard. That lets you easily define all the important parameters.
After the selection of suitable meeting date, the user is redirected to the payment page and then to the thank-you page. The appointment is thus arranged. What is significant, the booking wizard of the Bookly appointment calendar plugin allows you to make payments. In addition, the clean user interface is translated into over 40 languages ​​using the WPML plugin.
Bookly online appointment calendar:
works on all types of devices and has a responsive layout,
offers an intuitive process of booking a meeting,
has an option of grouping meetings into categories and services, and assigning them to an employee,
uses minimal user data, thanks to which customers do not have to fill in any additional information,
sends SMS and e-mail notifications to confirm the booking.
Booking Calendar – WP plugin for online booking & availability checking service
Like other plugins, Booking Calendar is available in two versions – free and paid. It has great recognition among users, being the most popular plugin for the booking system in the WordPress repository, downloaded over 2 million times. Importantly, it is also one of the easiest to use. It has a refined view for both the admin panel and the user, as well as options that make it easy to customize them. You can also set multiple jQuery effects from the admin panel.
The most notable features of this booking plugin are:
tools for planning hotel elements such as bed & breakfast, cottages, hotel rooms, etc.,
rental options for car, bike, computer, and equipment,
assigning clients to groups,
the possibility of conducting events,
easy implementation of a WordPress plugin thanks to the use of shortcodes.
The free version can only display one shortcode with a calendar. However, even this version of Booking Calendar has many options in the settings tab and offers a wide range of useful functions:
several versions of the calendar skin,
custom week start days,
time slots' picker,
exclusion of certain days of the week,
add a CAPTCHA,
using the bootstrap CSS framework for form styling,
confirmation messages.
---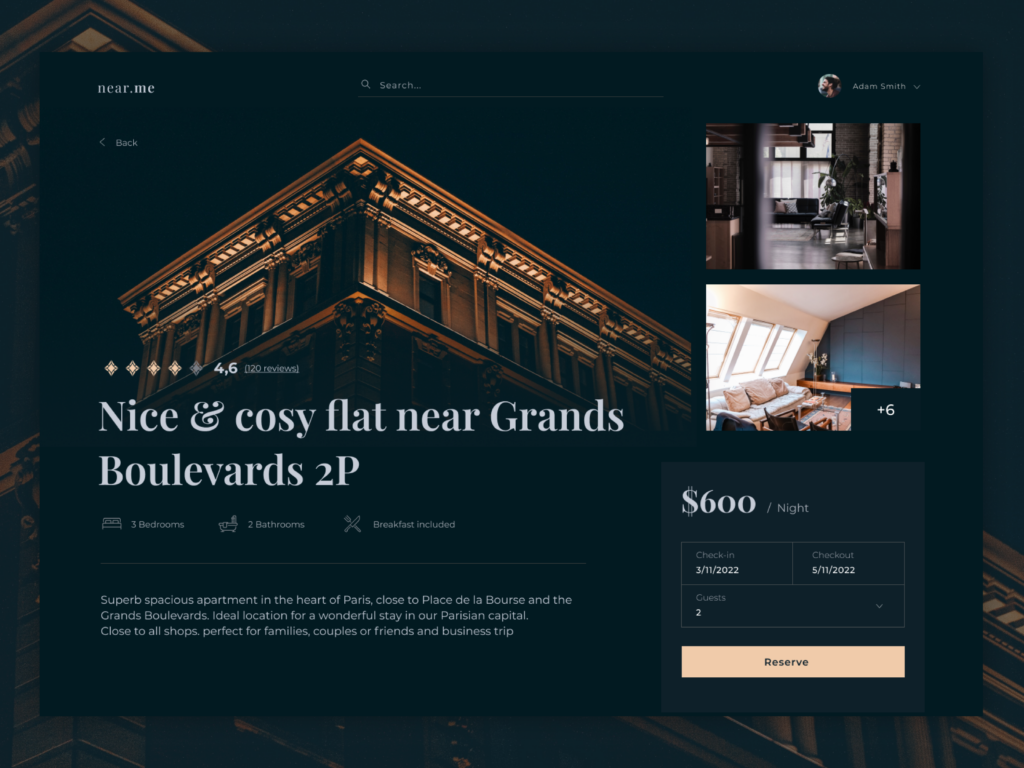 ---
Booking platform for every business
We have described six of the best booking plugins. Each of them comes in a paid version. Sometimes to implement some of the more advanced features it is necessary to purchase other paid plugins. Three of the presented plugins are also available free of charge: Amelia, Bookly, and Booking Calendar. While some described plugins are strongly integrated with WooCommerce, others do not require it and work on their own.
The presented appointment calendar plugins have different purposes. Three of them are best suited for the implementation of the booking system (WooCommerce Bookings or Bookings for WooCommerce). Others are dedicated to the appointment scheduling system (WordPress Appointment Booking Plugin, Amelia – Events & Appointments Booking Calendar). There are also plugins combining these functionalities (Bookly, Booking Calendar).
Among the described options, the Booking Calendar is a particularly interesting proposition. It does not require a WooCommerce system, has numerous important options, and is easy to use. Moreover, it can be extended, both in frontend and backend functions in code and a dedicated plugin ecosystem.
---