CLEARCODE
Short description
A unified Business and Career Platform
Time Period
Project Hours: 1100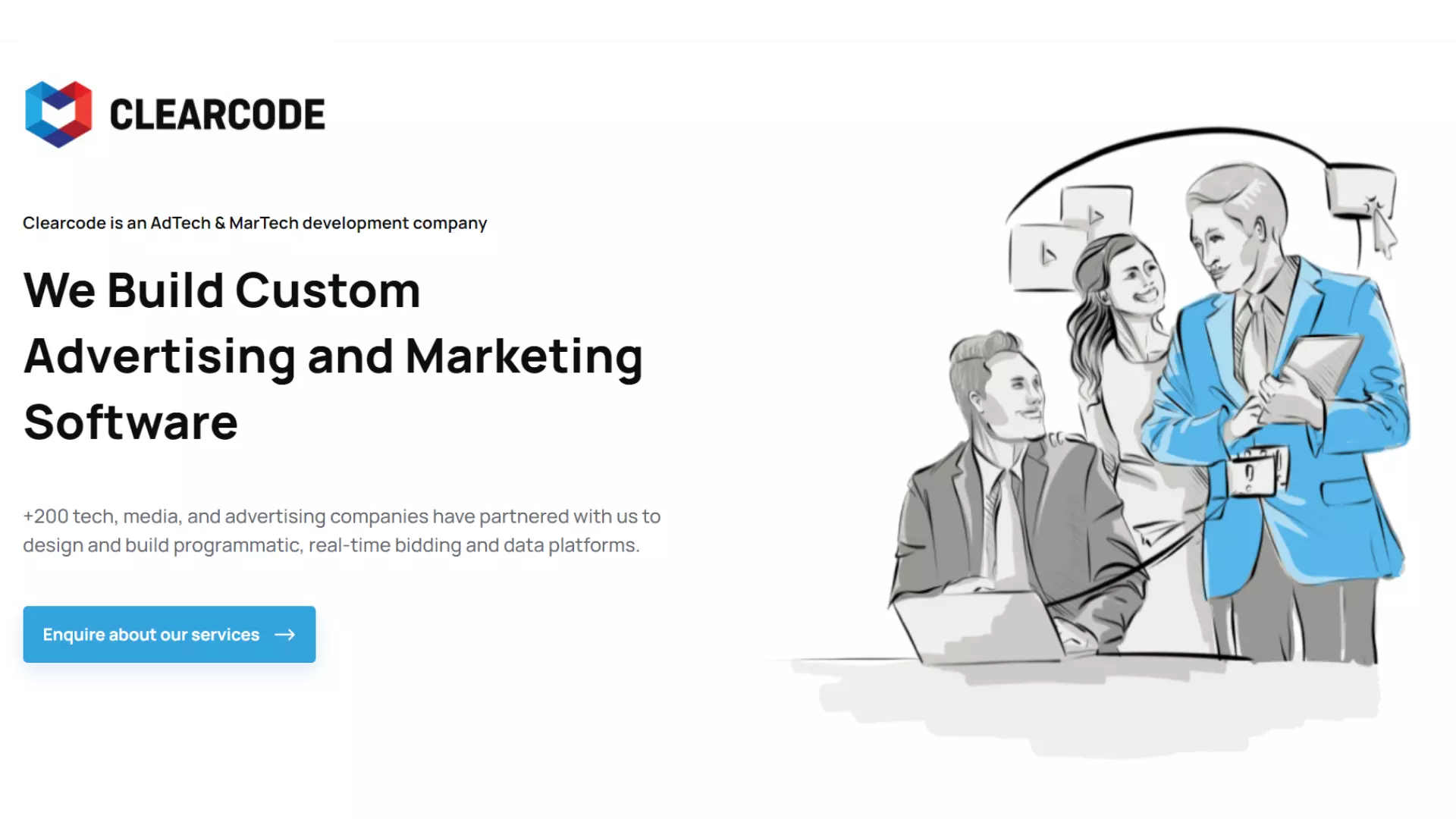 01_THE BRIEF
---
Clearcode approached us with the idea of creating a platform that could serve dual purposes: providing up-to-date information about their business and connecting job seekers with relevant opportunities. They wanted a website that was both an informative resource and a hub for exploring career paths in various sectors. Clearcode created the website's design in-house but needed a partner to help them develop the website.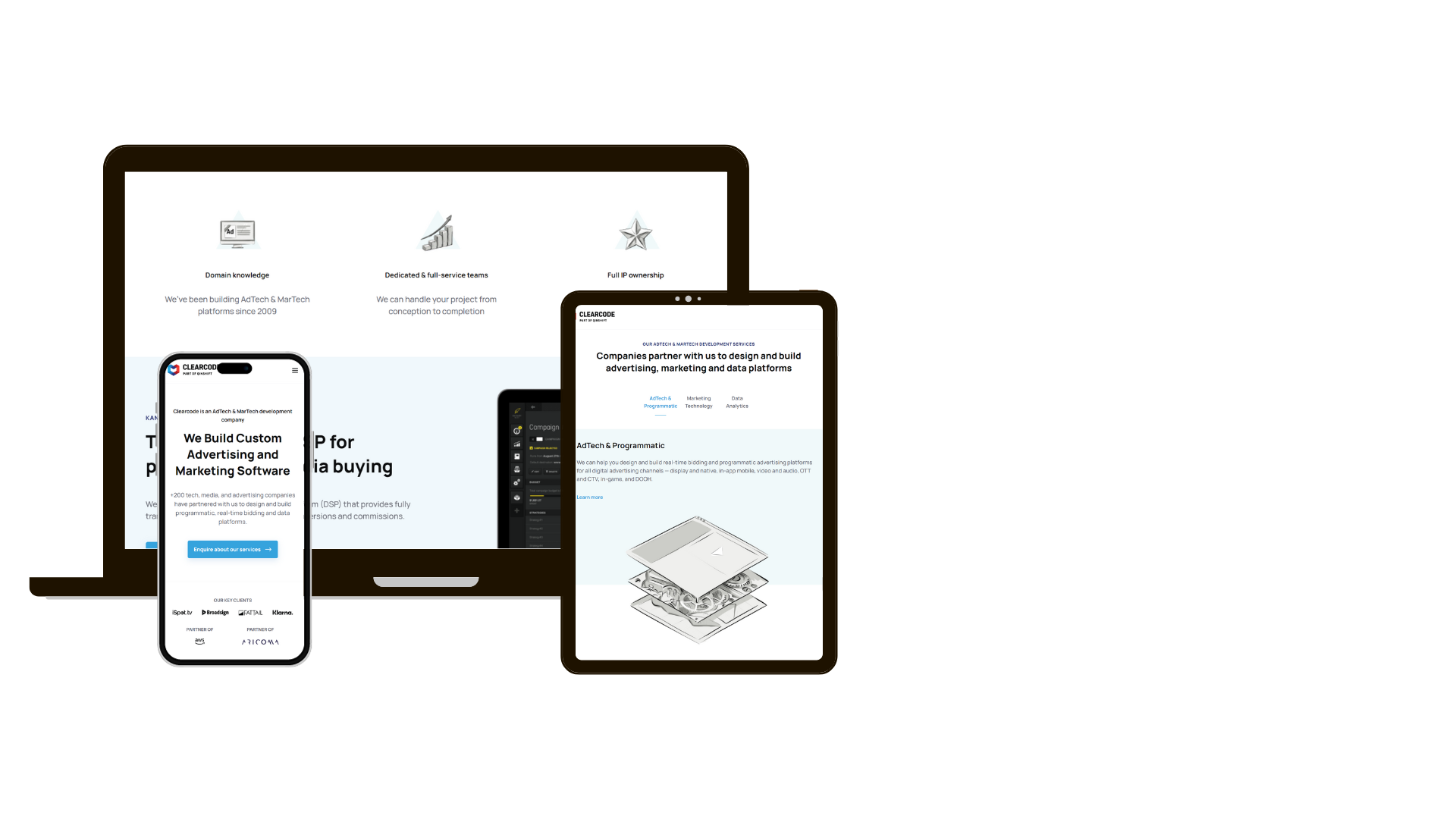 02_WHAT WE'RE PROUD OF
---
• Seamless integration between design and development: The website was developed according to the designs provided by Clearcode, allowing the business information and career opportunities to be displayed in a straightforward and user-friendly way.
• Practical Use of Technology: By using WordPress FSE technology, we ensured the website is easy to update with fresh, tailored content to keep up with client needs.
• Effortless Content Transition: We moved the content from the old platform to the new one smoothly, ensuring no data was lost and service was uninterrupted.
• Eye-Catching User Experience: Our use of lively animations not only adds visual interest but also makes using the platform a more engaging experience.
03_THE DETAILS
---
Business Section:
We created a space where clients can easily find and understand the latest information on products, services, and trends, and made getting in touch simple with integrated forms.
Career Panel:
We went beyond simply listing job opportunities by adding a smart job-matching system to help candidates find the right positions and improve the hiring process for employers.
Key Features:
• Integrated Forms: Easy and quick communication paths for clients and candidates.
• Job Offer Integration: Consistently offering new and suitable job opportunities.
• Animations: Interesting animations make the user experience more fun and interactive.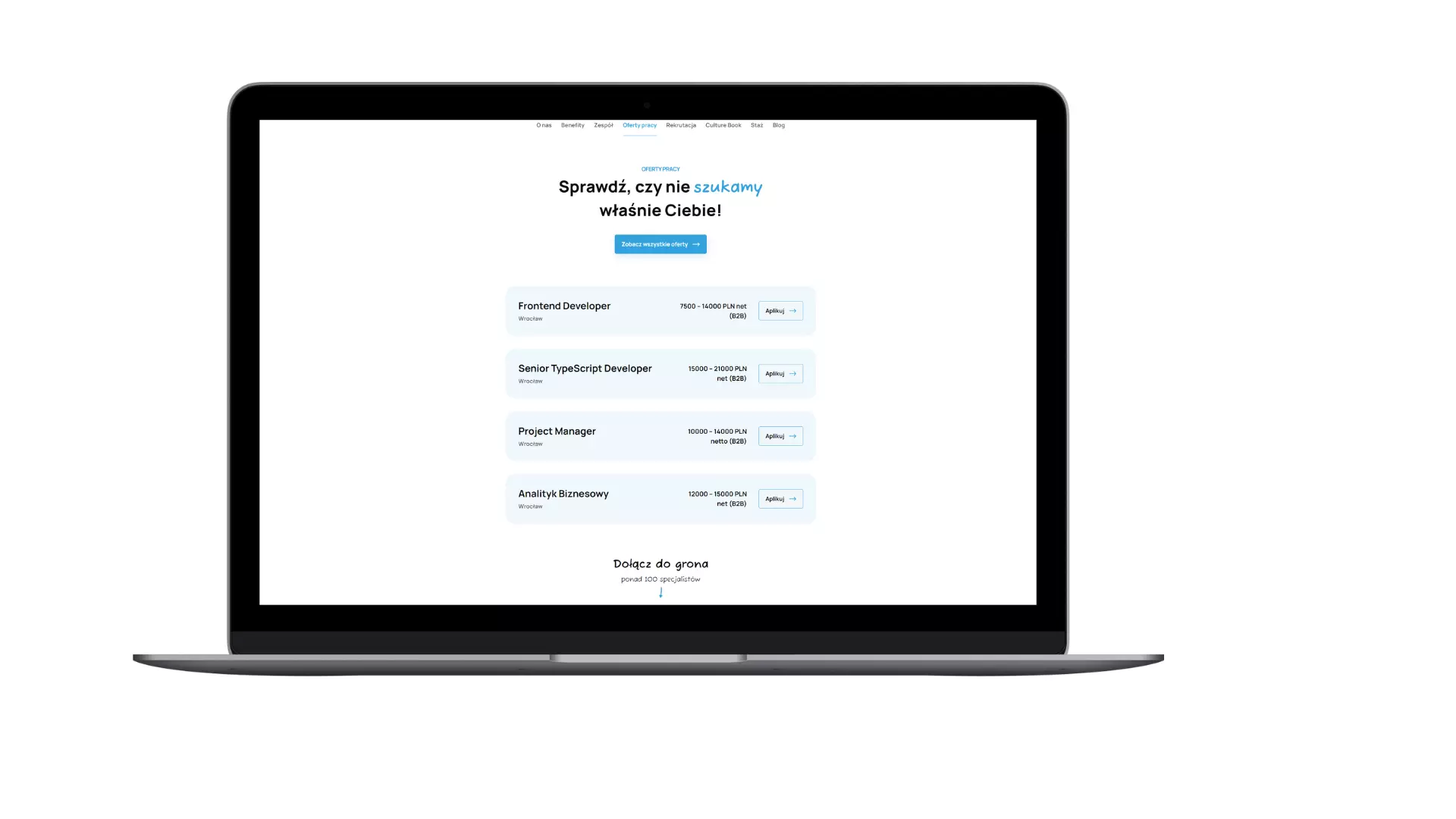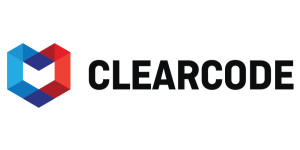 04_THE CLIENT
---
Clearcode is known for creating high-performance and efficient advertising and marketing software and wanted a platform that showcased their innovative spirit and dedication to both their industry and future employees. The platform we created not only highlights their wide-ranging service offerings and industry knowledge but also demonstrates their commitment to developing career opportunities in the tech sector. It serves as a reflection of Clearcode's multi-layered identity as a leader, innovator, and opportunity creator in the fast-paced world of technology.