Category: WooCommerce / WordPress
What WordPress plugins do I need?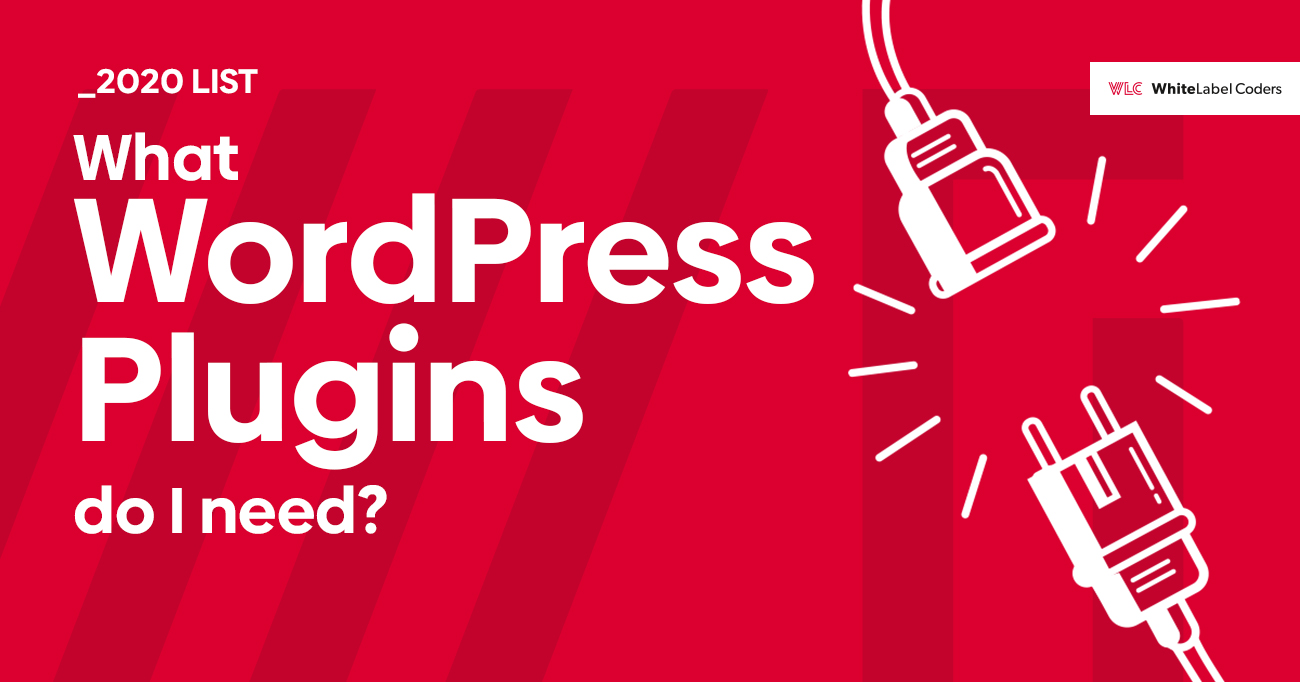 WordPress is not only flexible, but also a full-fledged content management system that can be used to create websites and webshops in a variety of shapes and sizes. WordPress plugins make it possible to sell products on a WordPress site or develop an advanced ecommerce shop with even more features to create a great customer experience.
However, what are the best WordPress ecommerce plugins? Of course, those that allow you to build a fully functional online store with easy-to-use functionalities and boost online sales.
That is why we have compiled the following brief overview of the best ecommerce plugins:
WooCommerce
Everyone knows WooCommerce, the king of the WordPress ecommerce plugins. Not only can it turn a WordPress site into a great ecommerce shop, but it is also the most popular option. WooCommerce with WooThemes (the creators of WooCommerce) are behind 8% of all webshops and 21% of the top 1 million ecommerce sites.
WooCommerce is one of the best solutions when it comes to quick building and expanding a webshop. The plugin provides support for an unlimited number of products and visitors, offers various features and, what's most important, it is basically free.
However, there are many premium WordPress themes that work perfectly with WooCommerce and provide not only beautiful product galleries and a shopping cart, but also many other advanced functionalities.
What's the buzz about WooCommerce?
WooCommerce is the most popular and stable WordPress ecommerce plugin, which will be on the market for a long time with plenty of new themes, plugins, extensions, and updates.
It comes with host of themes, plugins and extensions, and offers advanced ecommerce features without additional coding. For example, built-in payments for the most important gateways
WooCommerce is an easy and inexpensive way to start a webshop, as the average small ecommerce website gets many of its functionalities for free. Even its themes, plugins and extensions are not expensive.
WooCommerce is suitable for both beginners and advanced users. Its interface is simple enough for newcomers, but REST API, documentation, and open development allow more advanced developers to freely customize any ecommerce website.
BigCommerce WordPress Plugin
BigCommerce is an ecommerce platform with its own hosting and content management system. However, BigCommerce can be integrated with WordPress, which enables the management of WordPress and ecommerce sites with a BigCommerce account.
BigCommerce WordPress plugin
The BigCommerce WordPress plugin combines the power and functionalities of WordPress with one of the best ecommerce platforms available and its superior selling features. It handles all of inventory, sales and payments from one dashboard.
BigCommerce offers also a headless commerce, which allows processing WordPress on the frontend. This approach not only frees up space, but also speeds up payment processing and catalogue management in the backend. Furthermore, the BigCommerce system can work on multiple ecommerce websites.
Ecwid Ecommerce Shopping Cart
The Ecwid Ecommerce Shopping Cart not only has gained excellent ratings but it also has a setup that looks like WooCommerce. But of course it is completely different, as Ecwid can be used with any website like Drupal, Tumblr, Facebook, WordPress, and many others.
Ecwid is a great solution for users who are looking for more built-in tools. It is quiet similar to WP Easy Cart, where all the functionalities are already there and not scattered in libraries or resources of third-party developers. The free plan allows you to run a powerful general webshop with very interesting features such as:
Mobile point of sale
Automated tax calculations
Google Shopping support
Facebook shop
Facebook pixel
Social media tools
Free starter site
Discount coupons
Abandoned cart saver
Ecwid Ecommerce Shopping Cart plugin
The free Ecwid Ecommerce Shopping Cart plan allows you to handle up to 10 products and you have to pay monthly fee if the inventory is richer. But the solution does not require expensive add-ons and you only have to pay ten or fifteen Euros per month for a store with up to 100 products, incredibly clean interface, and smooth setup process.
Furthermore, Ecwid was developed for webshops. That is why it handles secure transactions between payment gateways and banks and supports multiple sales channels.
WP EasyCart Shopping Cart and eCommerce Store
WP Easy Cart is not the very popular WordPress ecommerce plugin but it is gaining more and more attention. It makes it possible to create a beautiful looking and fully functional webshop. The shop will be the WordPress website but WP Easy Cart provides easy-to-use, understandable tools and a quick configuration process that allows business owners to create their dream ecommerce website.
Besides, WP Easy Cart has acquired the very popular Cart66 Cloud to deliver high quality ecommerce solutions at an affordable price.
WP EasyCart plugin
WP EasyCart is more like a SaaS ecommerce platform with simple tools and surprisingly advanced features. It supports an unlimited and sophisticated product variants, payment gateways, order management, multiple sales channels, and shipping calculators. And it enables integration with Quickbooks, MailChimp, TaxCloud, and ShipStation.
The difference between WP EasyCart and a fully-developed SaaS platform is that here the webshop owner has the full control over the ecommerce site with WordPress and hosting.
In addition, WP EasyCart has one of the simplest interfaces, which allows small business owners to get the webshop. And its free plan supports the sale of several types of products and many tools for taxes, product variants, and sales videos.
Easy Digital Downloads (EDD)
Easy Digital Downloads (often called EDD) is a simple, intuitive plugin with a clear interface, that allows you to manage and sell digital products, such as eBooks, PDF files, or audio clips, in a WordPress webshop. And although WooCommerce also has this option, EDD offers more advanced solutions for digital sales.
What is important, the EDD core plugin is free. After installing it on the ecommerce website, you have immediate access to a digital sales platform with a complete shopping cart, payment processing and many payment gateways, customer management, data reporting, and all functions for file access control, activity tracking, and even discount codes. It also provides tools for mailing lists, affiliate systems, refund tracking, and many, many more.
Easy Digital Downloads ecommerce plugin
The EDD plugin offers galleries and various EDD themes, and its Extension Library is full of dozens of add-ons. That is why it allows you to create an advanced digital store with frontend submissions or software licenses.
The free version of the EDD plugin allows artists or small webshops to start their dream shop in a flash, when the developers can take full control over the customizations with RESTful API.
There you have it! The above are the top WordPress ecommerce plugins that can be used to develop, start, and manage a fully functional webshop.
Of course, there are many, many more plugins the White Label Coders use in daily work to develop and customise solutions for our customers. Our experience and knowledge enables us to distinguish between the many options available and choose the best, most effective, and economical solutions to develop a successful ecommerce shop that provides a great customer experience.